Live Screen is a way for you to increase service transparency in your organisation and present your live HappySignals feedback results for a broader audience in a relatable way, on a digital signage system, info tv system, smart tv etc.
Currently, the following Live Screens are available:
earlier beta version, showing overall IT feedback results using existing components from Reports page, see example below. For setup information, please contact Support.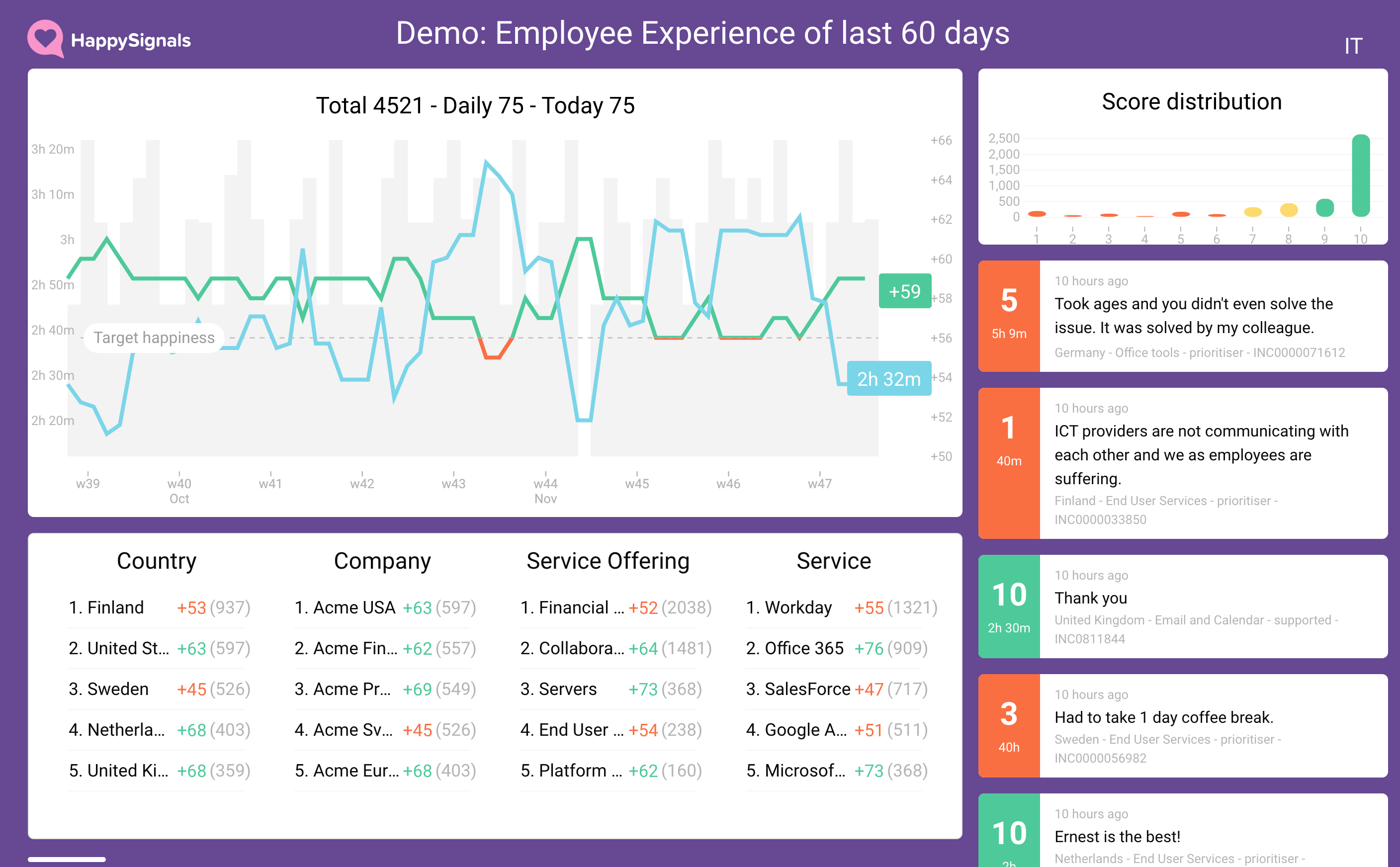 current new version, configurable in Settings page, with following views as selectable options:
Happiness (per week)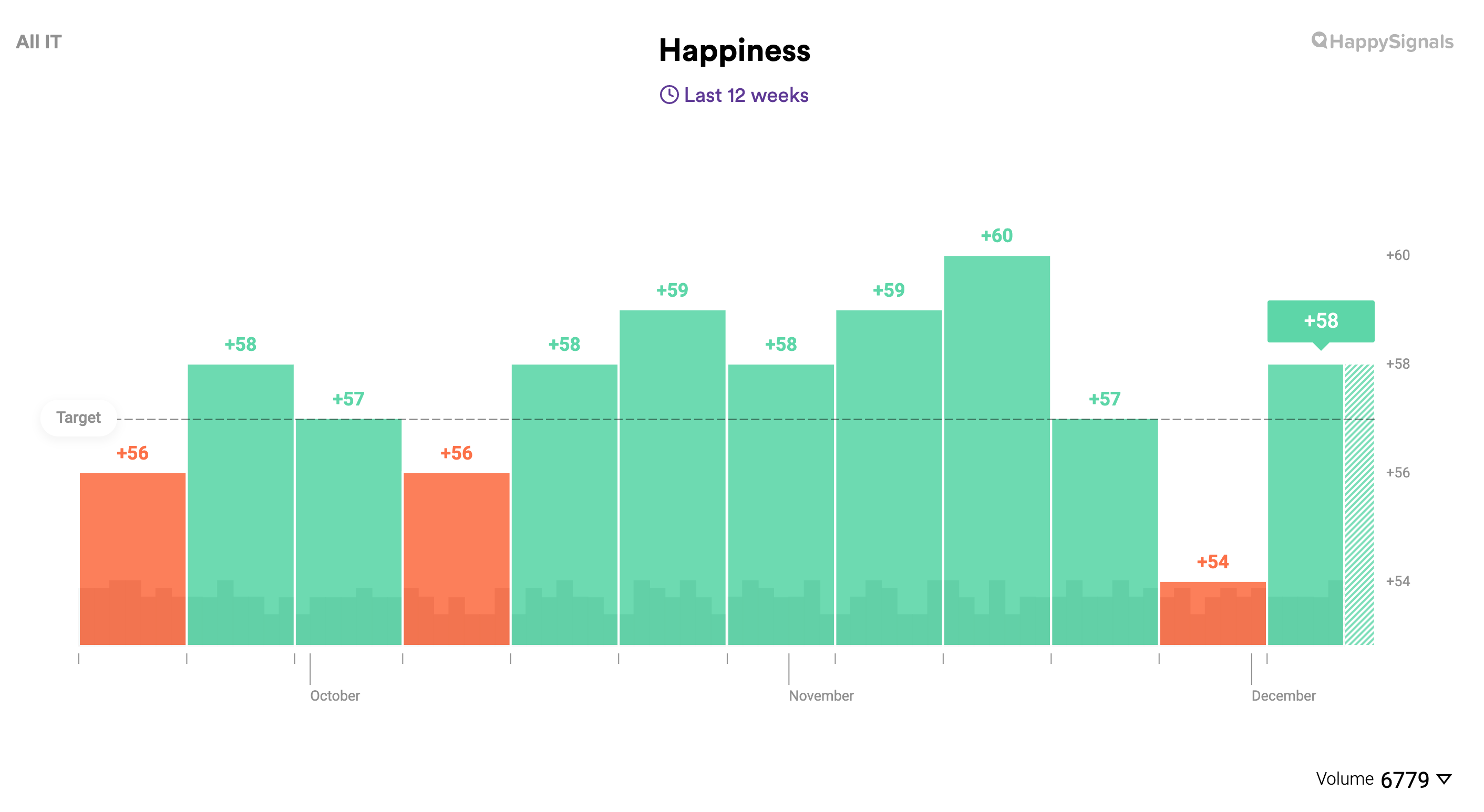 Lost time (per week)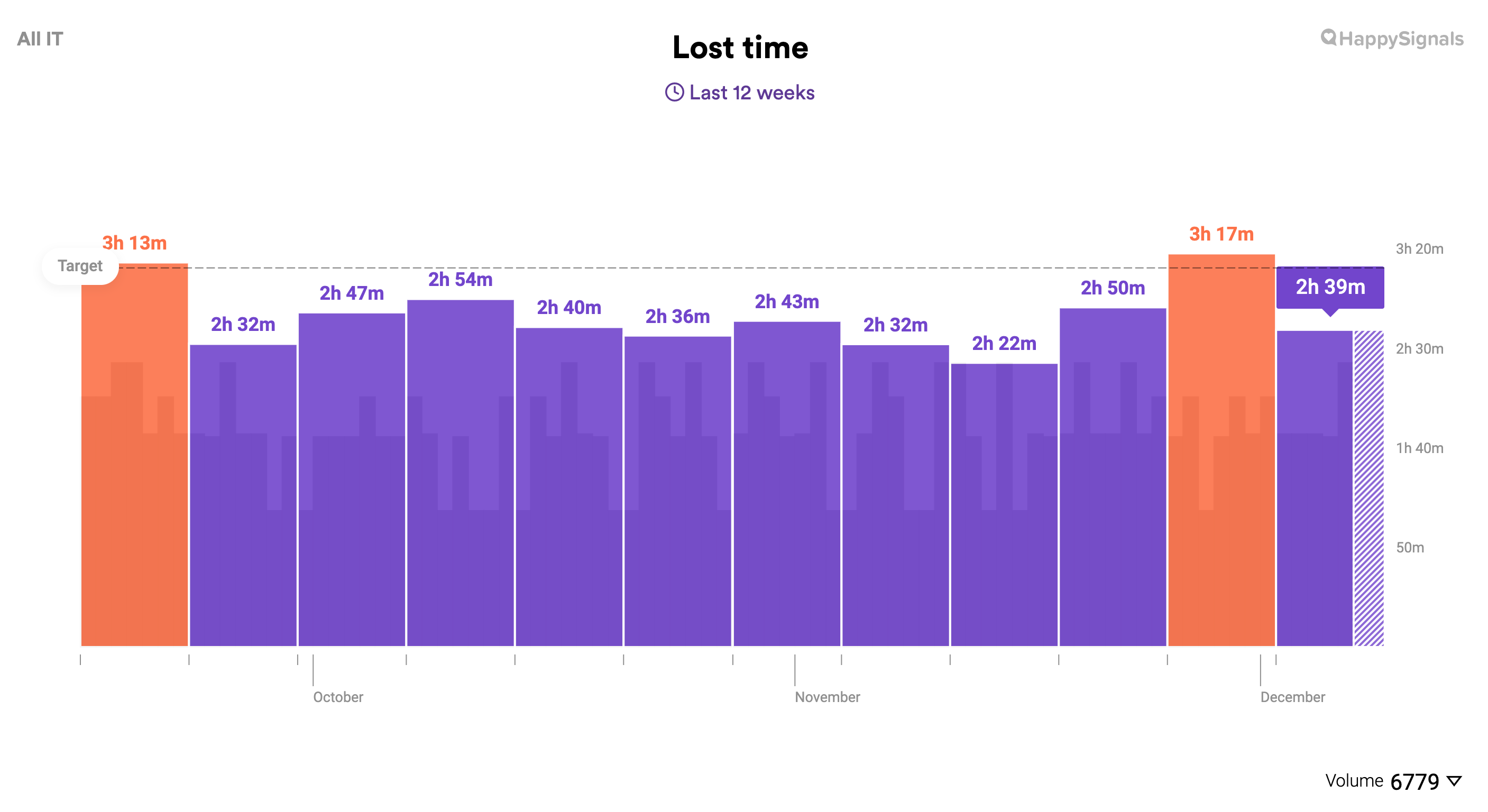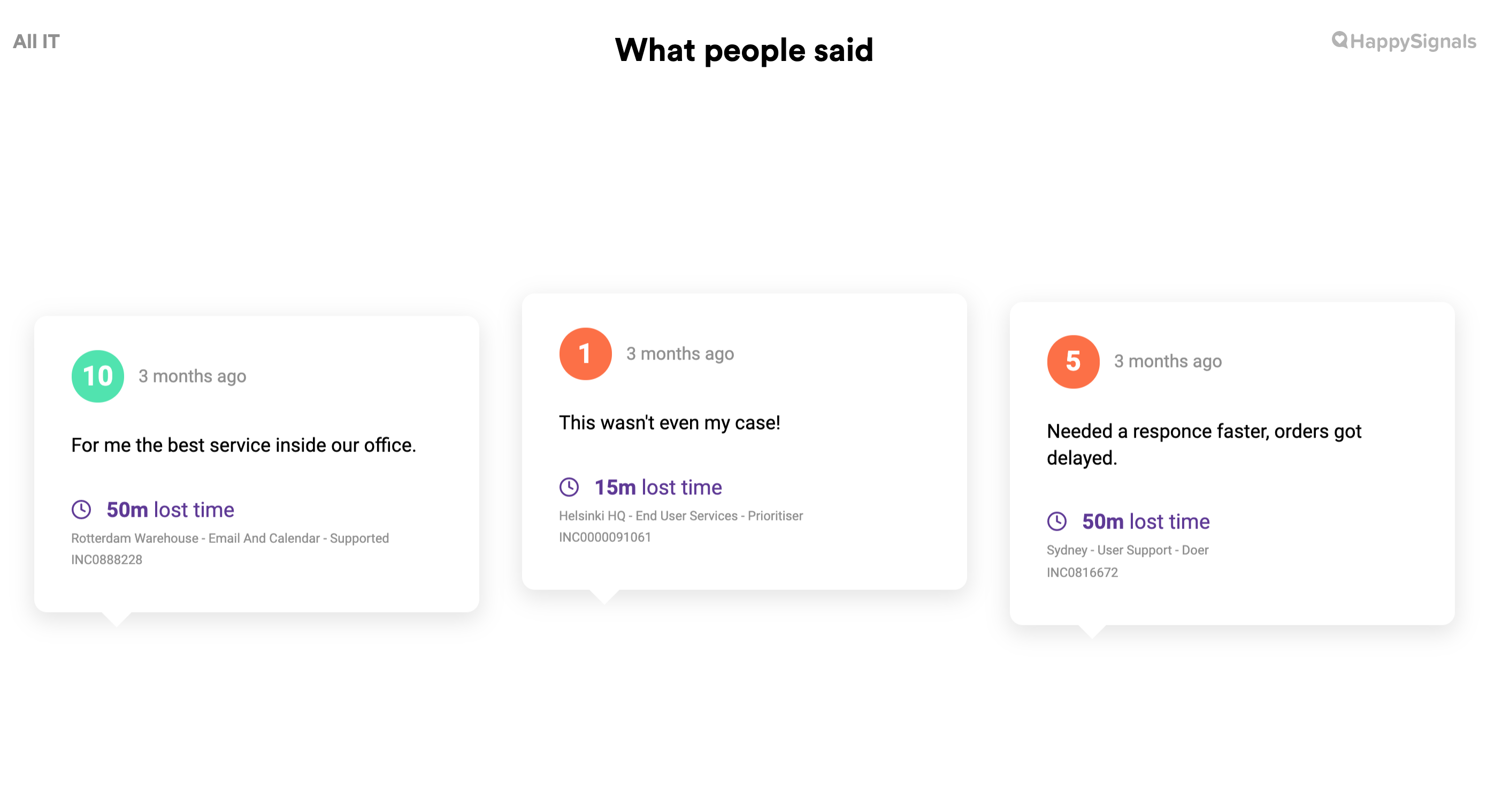 Channels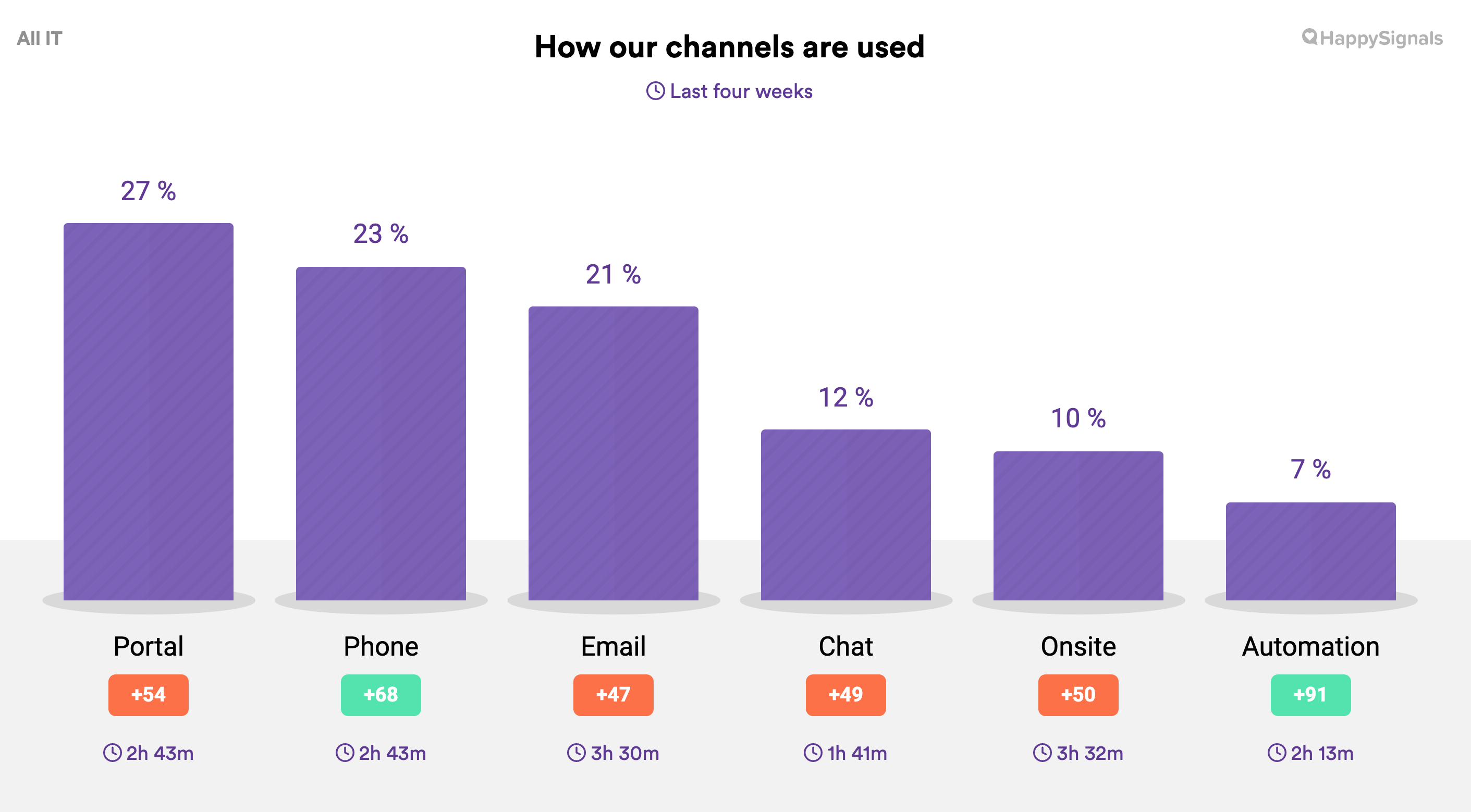 Service (Best performing / Where to improve)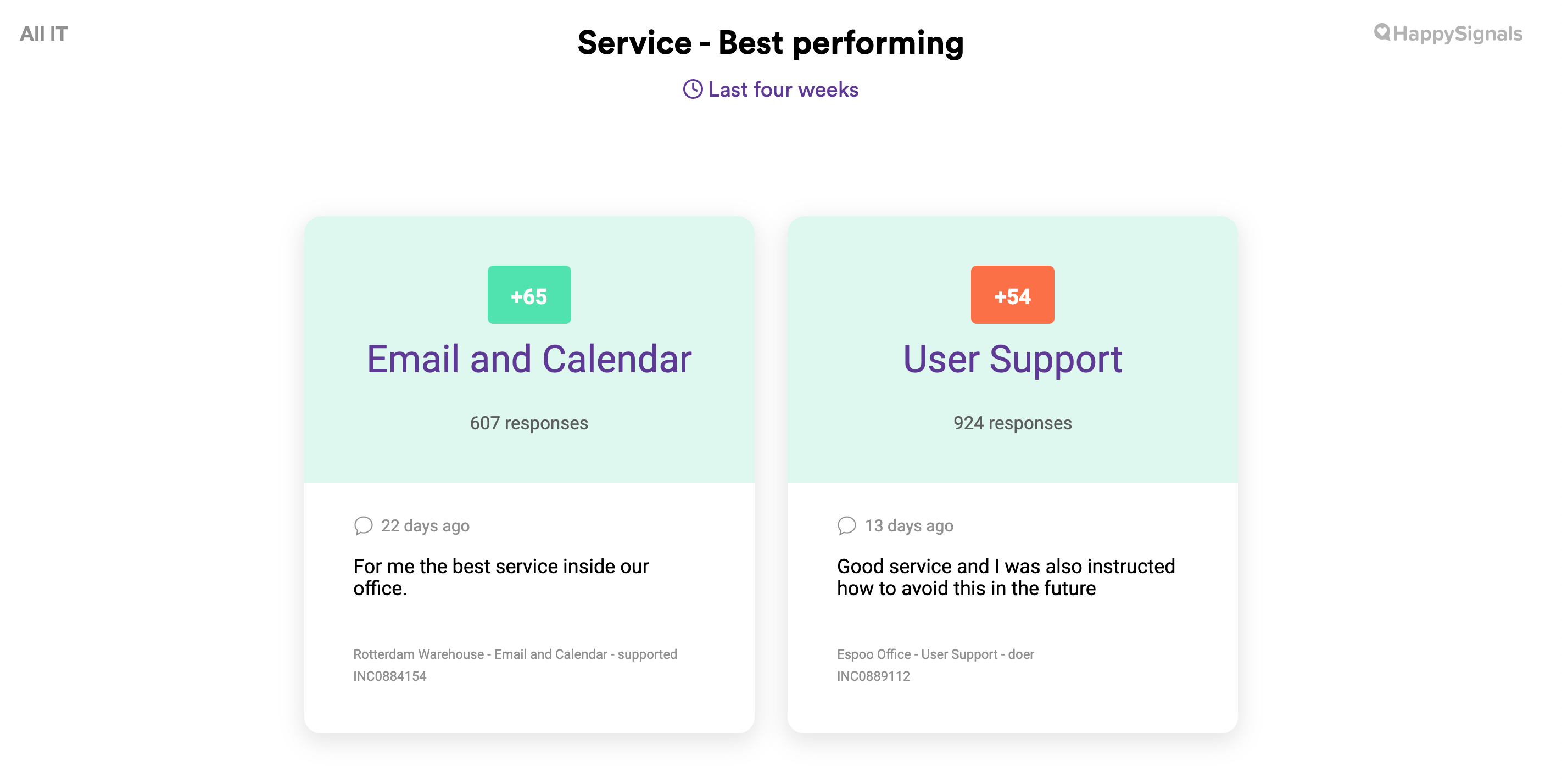 Score Distribution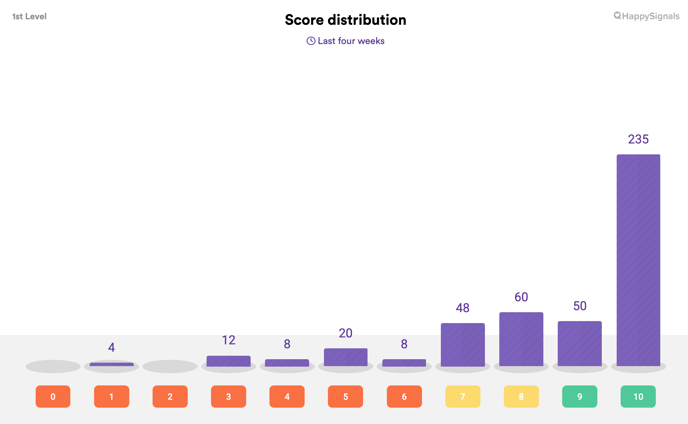 Custom Message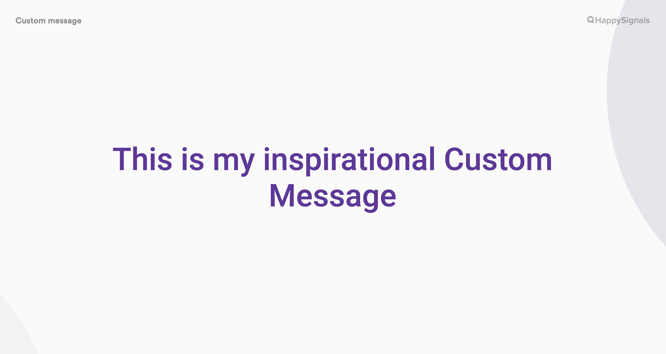 Profiles (Only for IT!)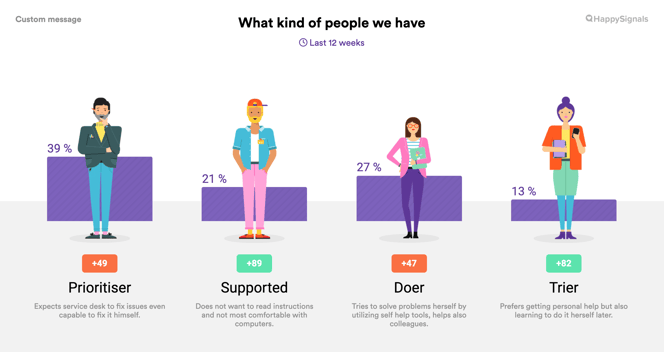 Factors (reasons why)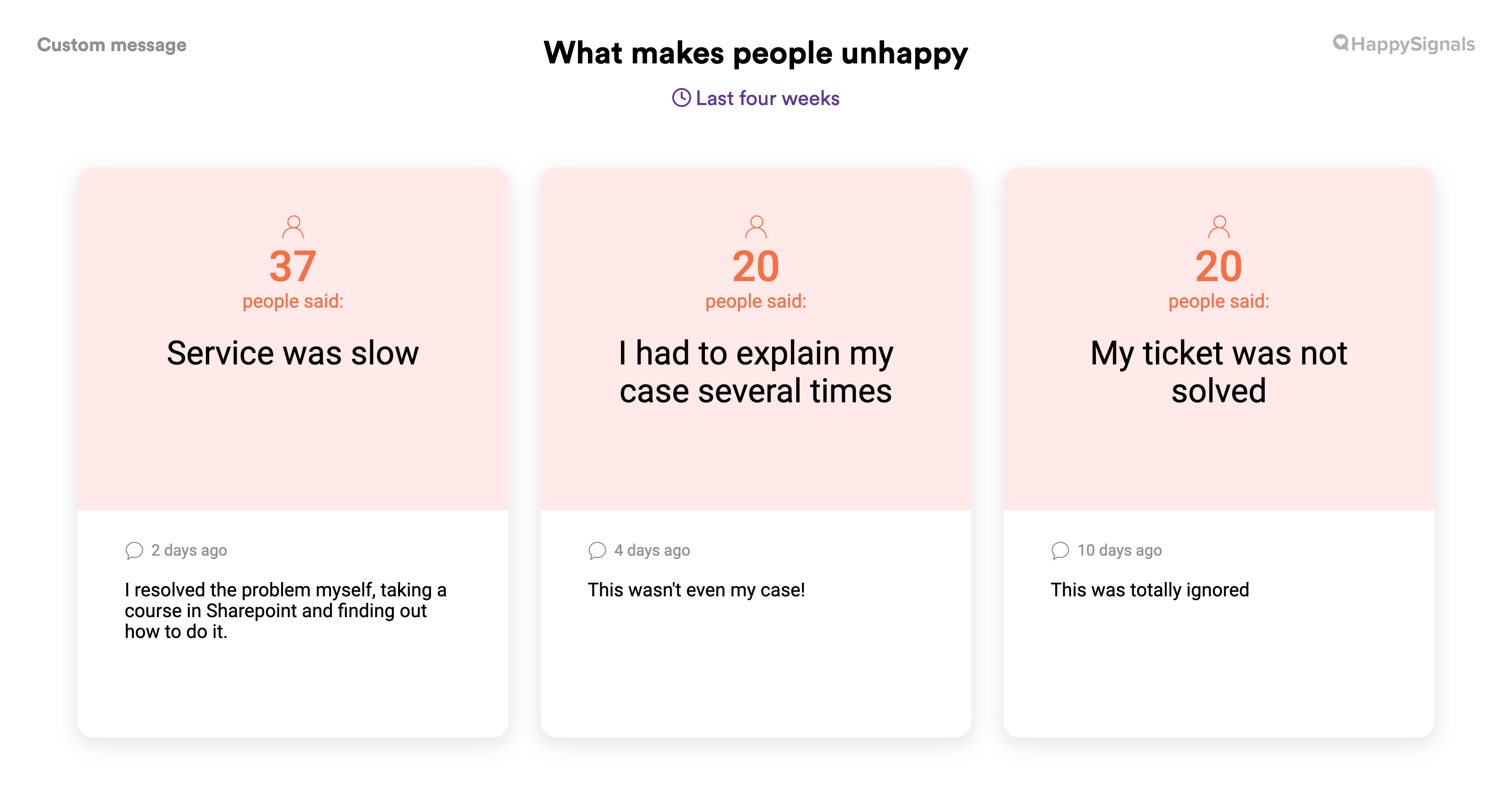 Overall Positivity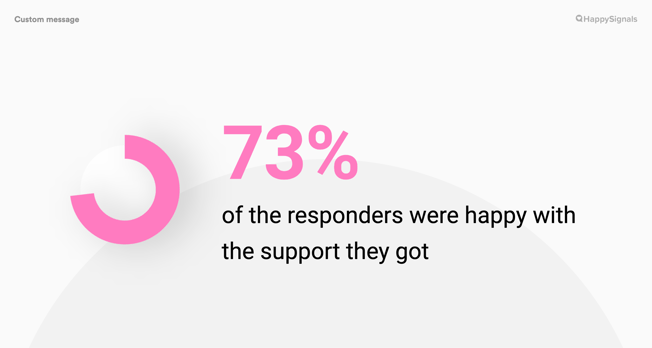 Biggest Volume Change in a Category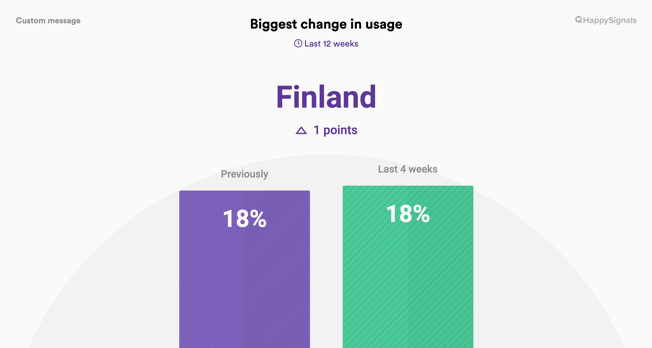 You can also select to filter the data set used and have as many LiveScreens with different selection of views as you need.
Questions? Comments? Chat or email support@happysignals.com