Release 1.21 enables you to create your own custom survey thank you pages on our Experience Management Platform.
New feature: Custom Thank You Pages
Requires HappySignals Analytics Administrator level role.
With the new thank you page editor you can now create your own custom thank you pages for HappySignals surveys. HappySignals default thank you message is shown when you have not added a custom message.
Use the custom message to engage your employees and to highlight the importance of giving feedback for improving the services you are providing. Make your employees feel that their input is valuable, they are heard, and their feedback makes an impact.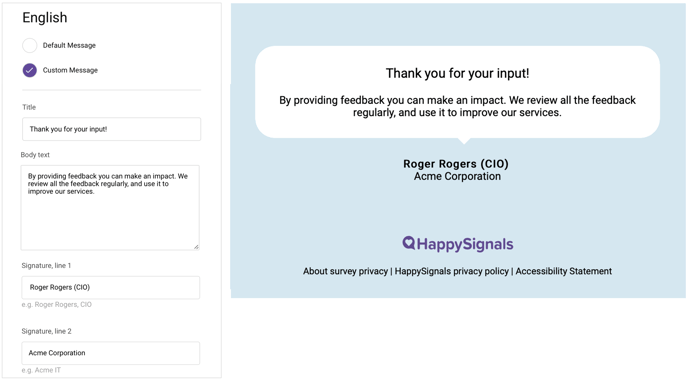 Other Changes
The release includes some bug fixes, small tweaks, and technical enhancements, in addition to the above mentioned feature update.