This release adds new pages and intuitive features to support you in performing every step of ITXM™ on the platform.

HappySignals is now fully aligned to ITXM™
The new HappySignals introduces Measure, Share, Identify, and Improve pages accessible from the top navigation. Three existing pages – Reports, Feedback, and Benchmarks – are now moved under Identify.
The new pages include powerful new capabilities and intuitive features to support you in performing every step of the
IT Experience Management Framework (ITXM™)
. Together, they make HappySignals so much more than a measurement and reporting tool, but
the industry's first ever ITXM™ platform.

Gain insight into your measurement activities on the new Measure page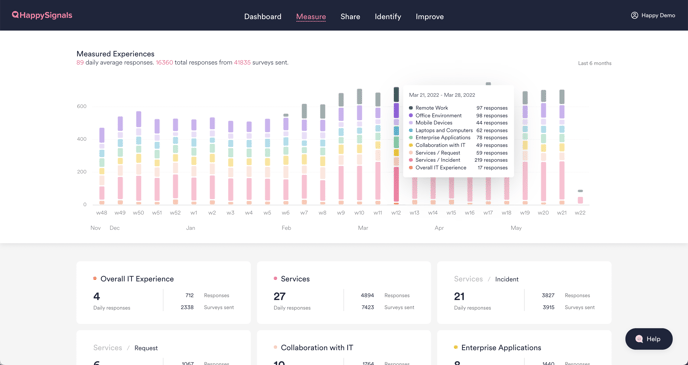 On the Measured Experiences graph, visualize the continuous stream of data coming in from different measurement areas.
Hover over each week on the graph to see a breakdown of responses by measurement area.
View more details about your measurement activities and responses by clicking to expand any measurement area card.


View all your sharing activities on the new Share page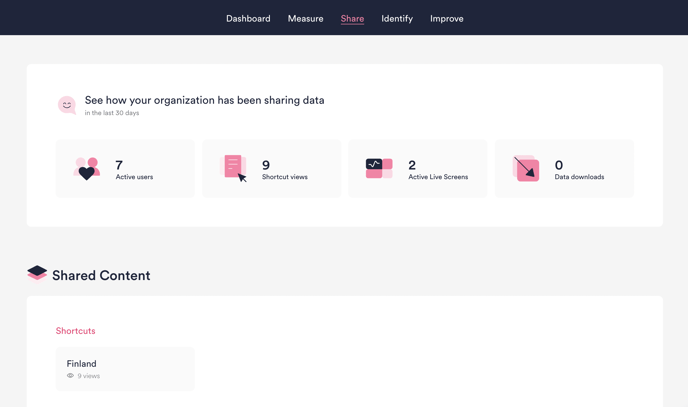 Understand how (or whether) your organization has been sharing data.

Access all your organization's Shared Content (Shortcuts and Live Screens) in one place.


Create and manage Initiatives and XLAs
You can now create Initiatives to start an improvement project for a critical area, or make XLAs to follow experience level targets straight from the platform.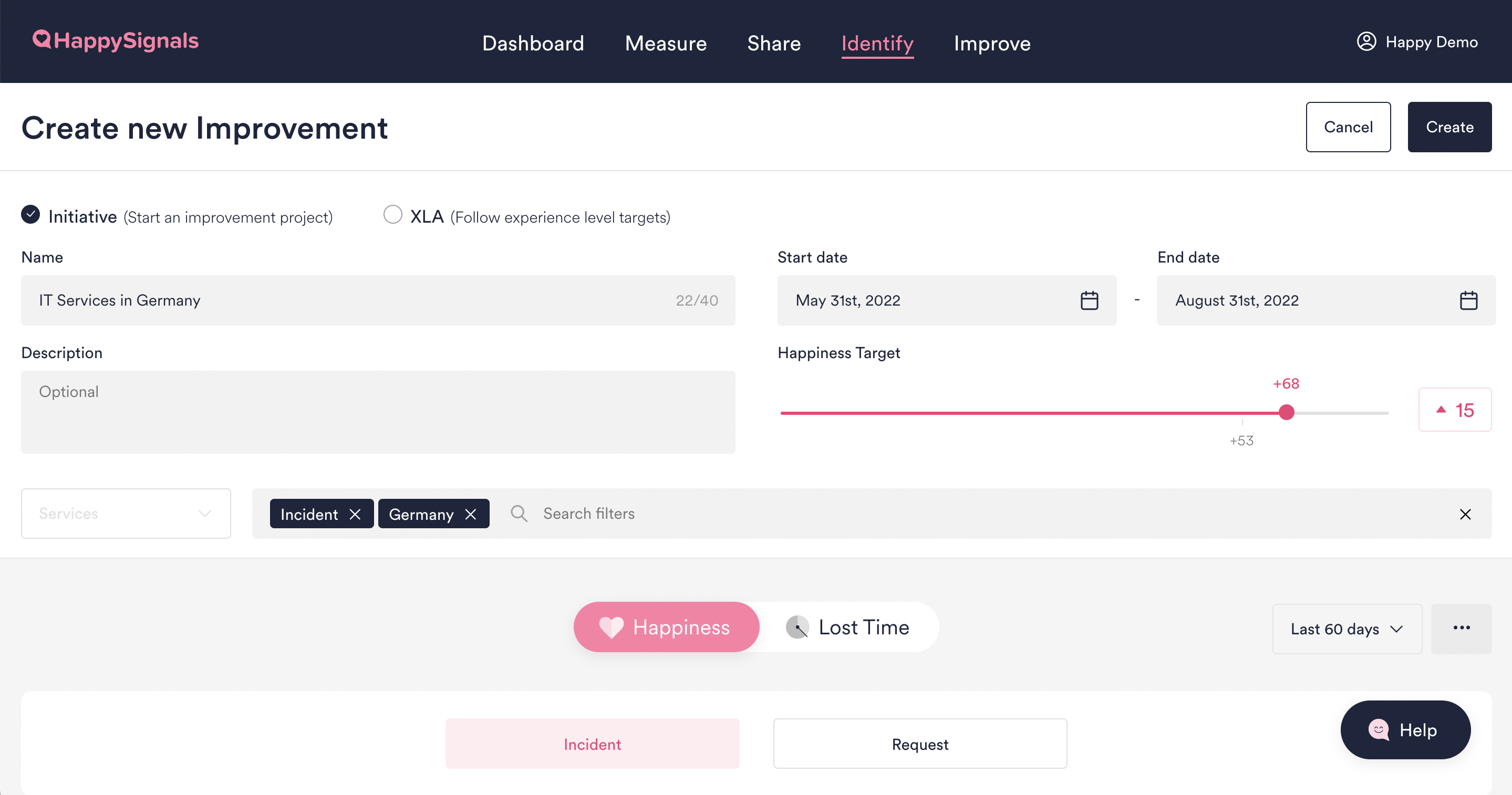 Use the new Improve button on the Reports page to create Initiatives or XLAs for the area defined by your selected filters.
Track progress towards targets

, and easily see what has changed since the start.

Create Notes to document key decisions, actions, or events.

Easily access any of your Initiatives and XLAs from the Improve page or the Dashboard.

To find out more about using the new HappySignals, check out this detailed guide.
Learn more about ITXM™ and get certified at itxm.academy