It is very handy to have some filter sets predefined and available on the dashboard and the drop-down list in Reports view.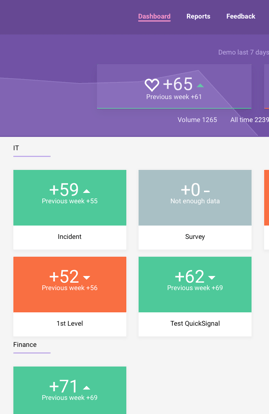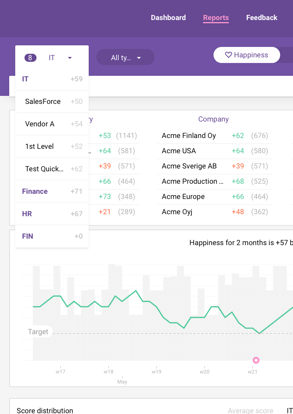 To create a new filter set to be available as a "QuickSignal", do the following:
Go to Reports view.

Filter the data according to your needs by clicking on the titles of the items (

the basic drill-down to data).
When you have the right things shown on the page, click "Save" at the right hand side of the header:



Give your QuickSignal a name and if you don't want it to be shown to all users in your organization, select "Make it private":

Click Save and you're done!