Email is not always the best way to reach end-users. For better engagement with the people using your services, we are introducing the HappySignals Surveys for Microsoft Teams.
Install HappySignals Surveys into Azure Active Directory
In order to address your users with surveys the HappySignals Surveys for Teams application must be installed in and authorised to read user details from you organisations Azure Active Directory. Specifically this is needed so that the bot can associate an email address with a user in Teams.
Visit the following page which will guide you through this process.
https://eu.teams.happysignals.com/
On that page, please click "Grant access to Azure Active Directory" after which a page similar to the following should be shown; click "Accept" to accept the permissions.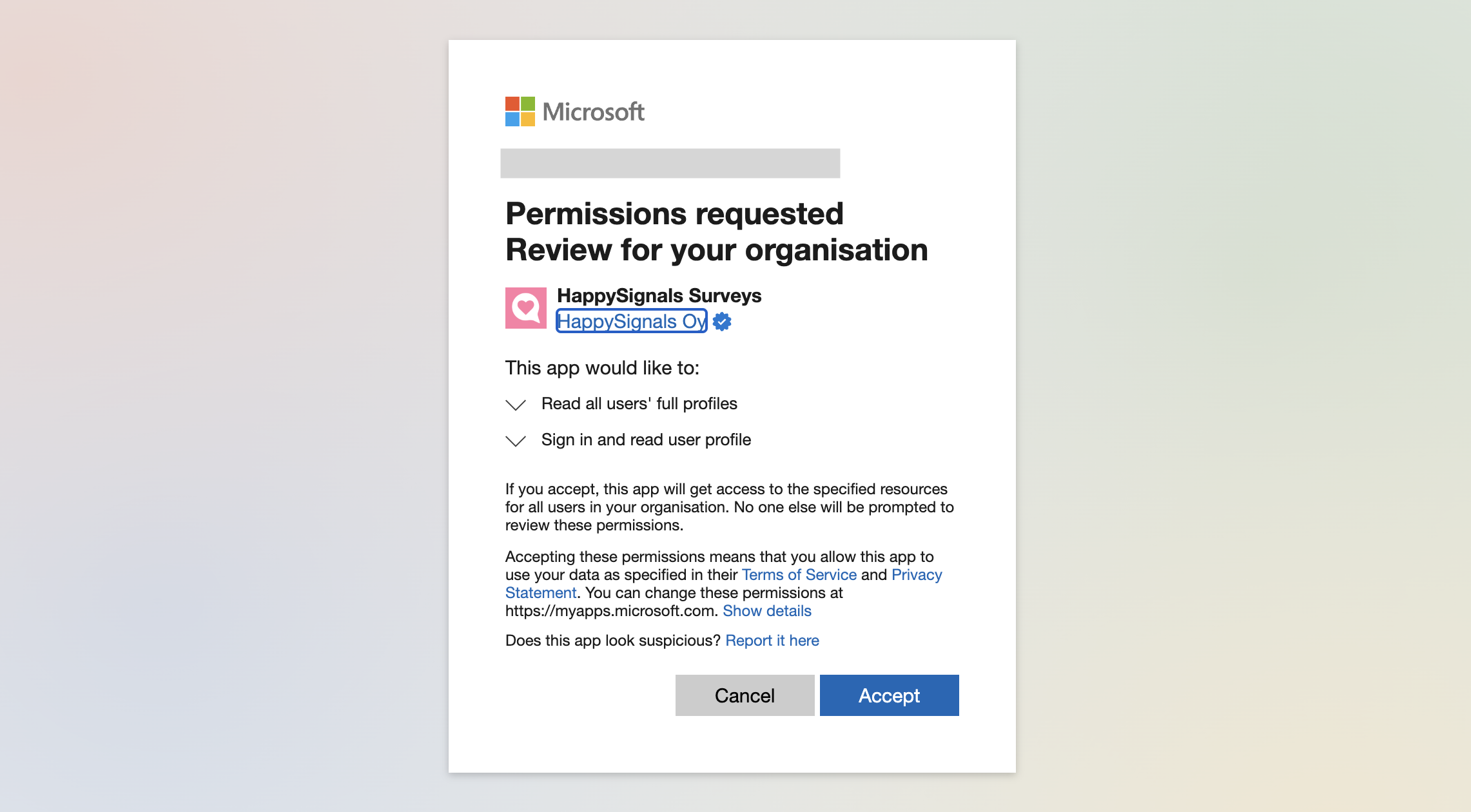 Once completed you will be returned to the starting page, and your organisations Tenant Id will be shown, make a note of this as you will need it to configure your ITSM tool.
Install the applications via Setup policy
In order for the application to be able to address users they must have the application installed in Teams, the easiest way to achieve this is to use a Setup policy in Teams to install the application for them.
In the Teams administration panel navigate to Teams apps > Setup policy in the left navigation bar.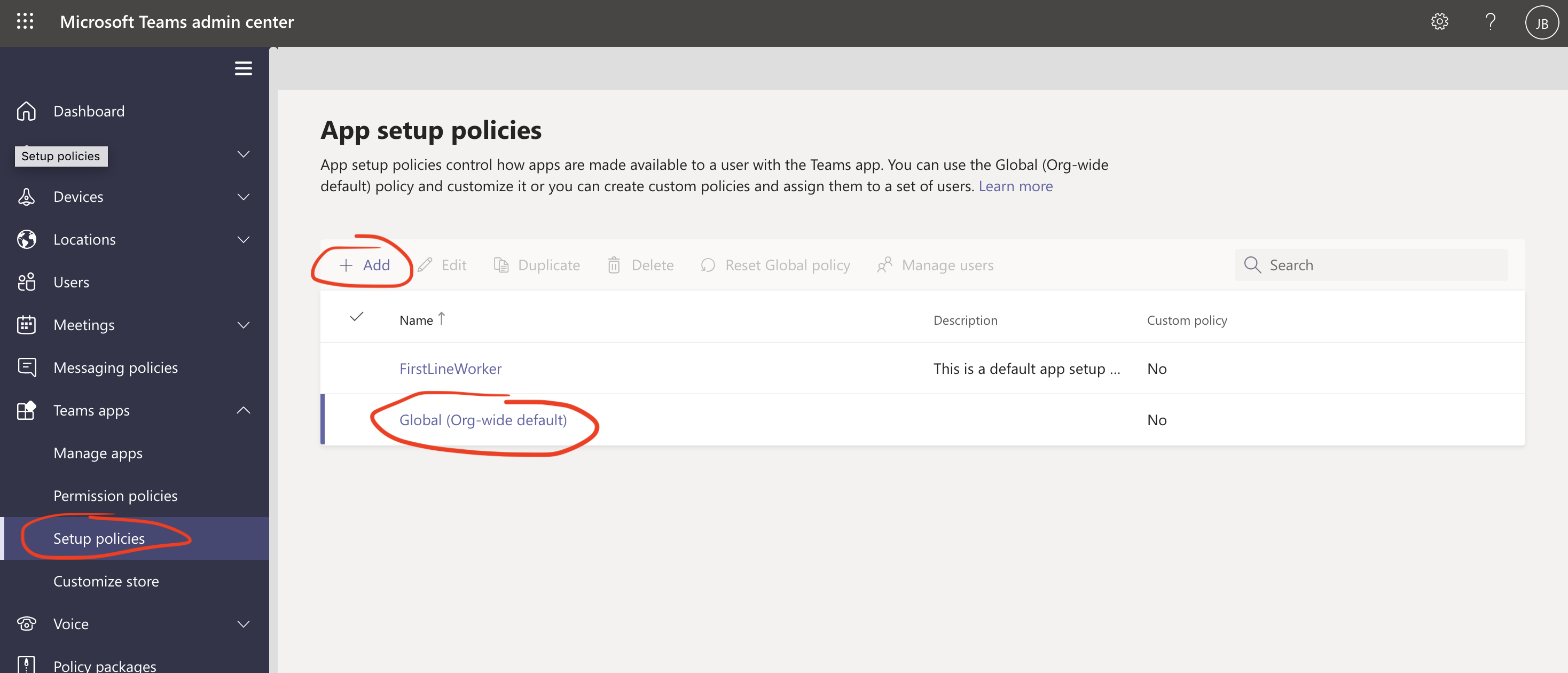 In the panel, either add a new Policy to apply to only a subset of users, or you may add the application to the Global (Org-wid default) policy.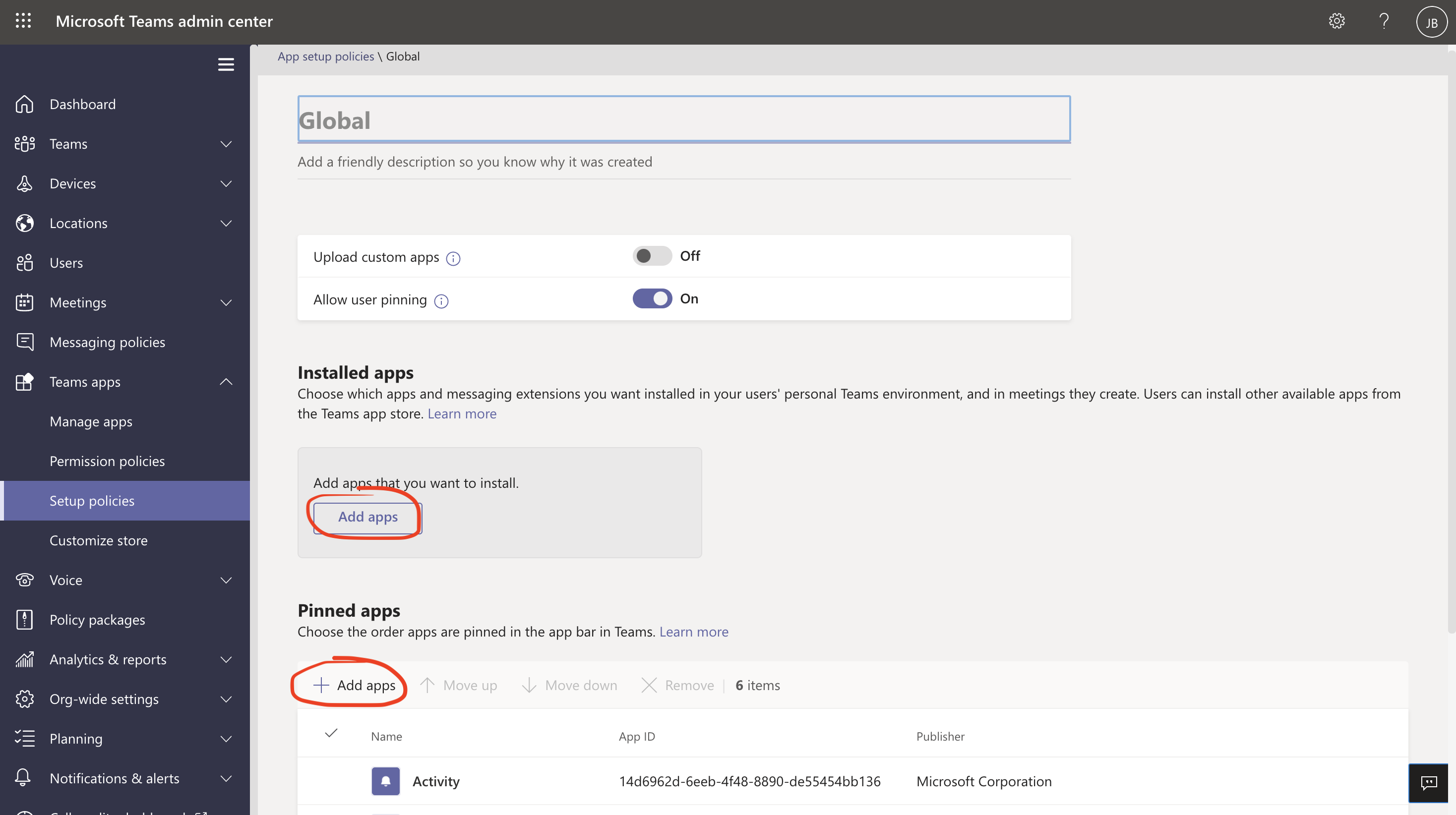 Click Add apps in either the Installed apps section or Pinned apps, to either just install the application or to install and also pin it to the sidebar, respectively.
Enter "HappySignals" in the search box shown, and click the Add button.

Click the Add button at the bottom of the screen to confirm the selection, and choose Save at the bottom of the next screen to create or update the policy.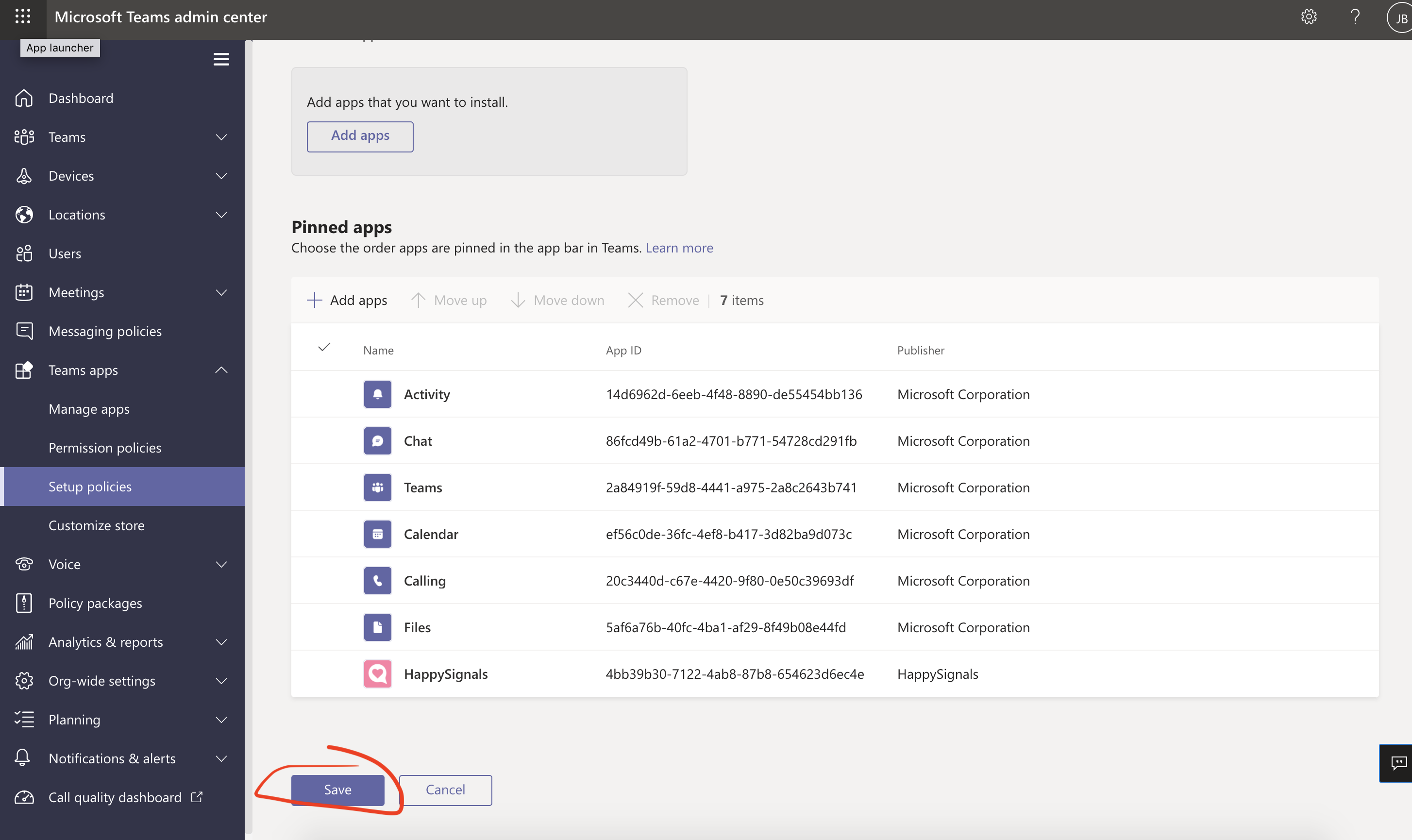 The application should install for users as they login or reload their Teams clients