Sometimes you might need to update the filters in your Shortcut when for example new services are added or assignment groups established in your service organisation. 
Note that Shortcuts were formerly named QuickSignals!
Accessing the edit mode from the Reports page:
Find your created Shortcuts divided under each measurement area on the Reports page. In addition to accessing the edit mode, you can delete or copy a link to your Shortcut from here. Please note that only the owner can edit or delete a public Shortcut.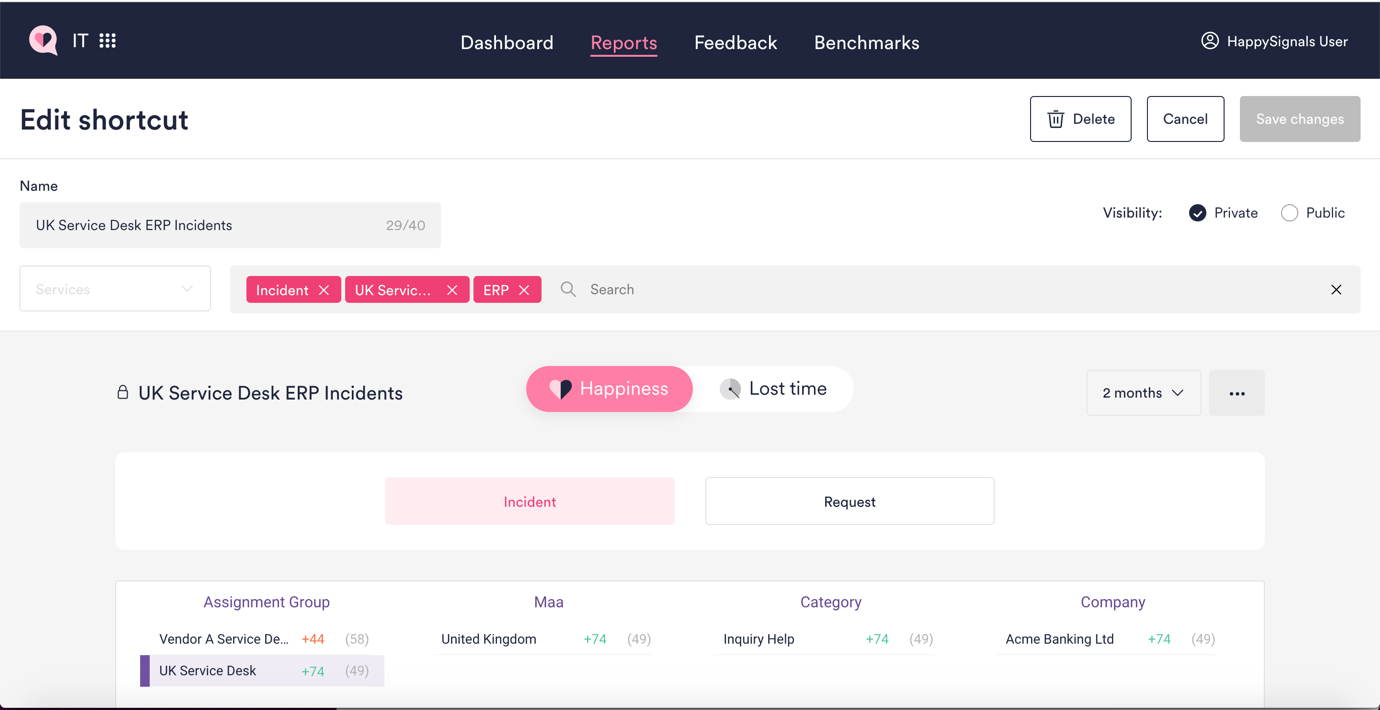 Accessing the edit mode from the Shortcut:
To edit an existing Shortcut, you need to click the "Edit" button before any changes. If you update any filters in the Reports or the Feedback view without accessing the edit mode first, you will exit the existing Shortcut. However, you can then choose to save the selected filters as a new Shortcut instead.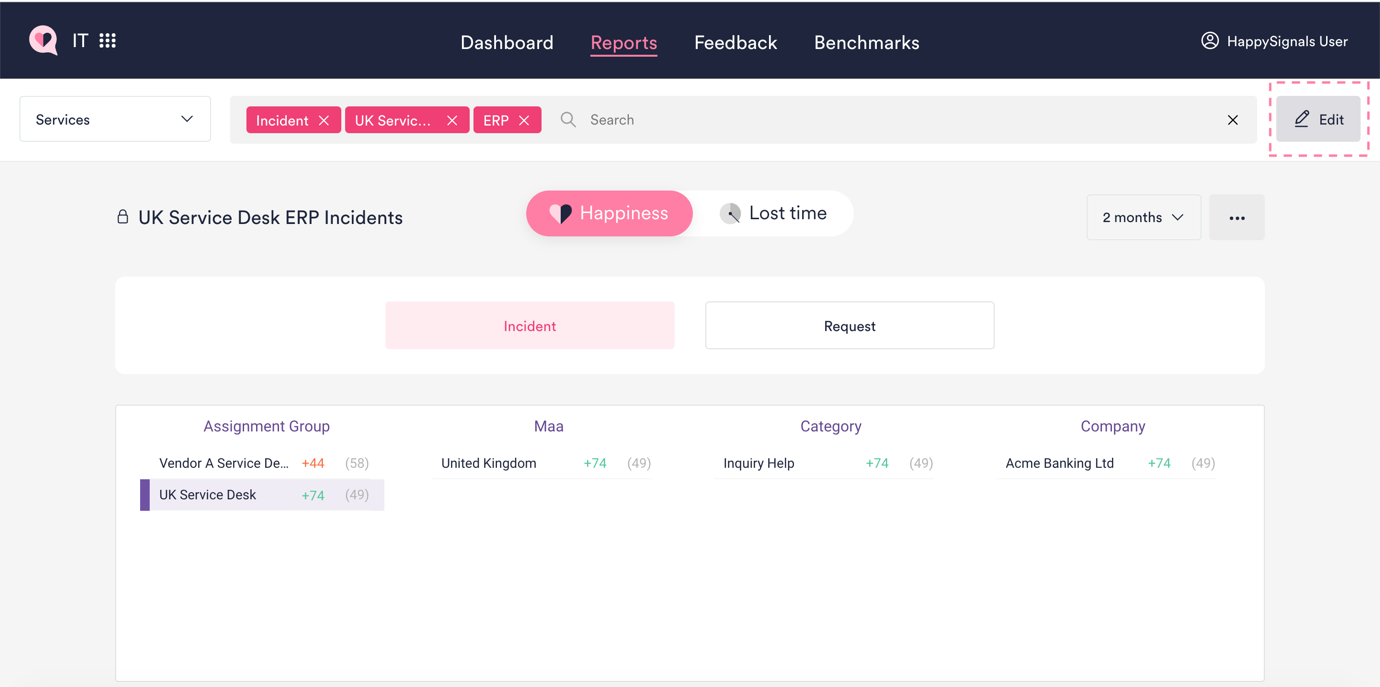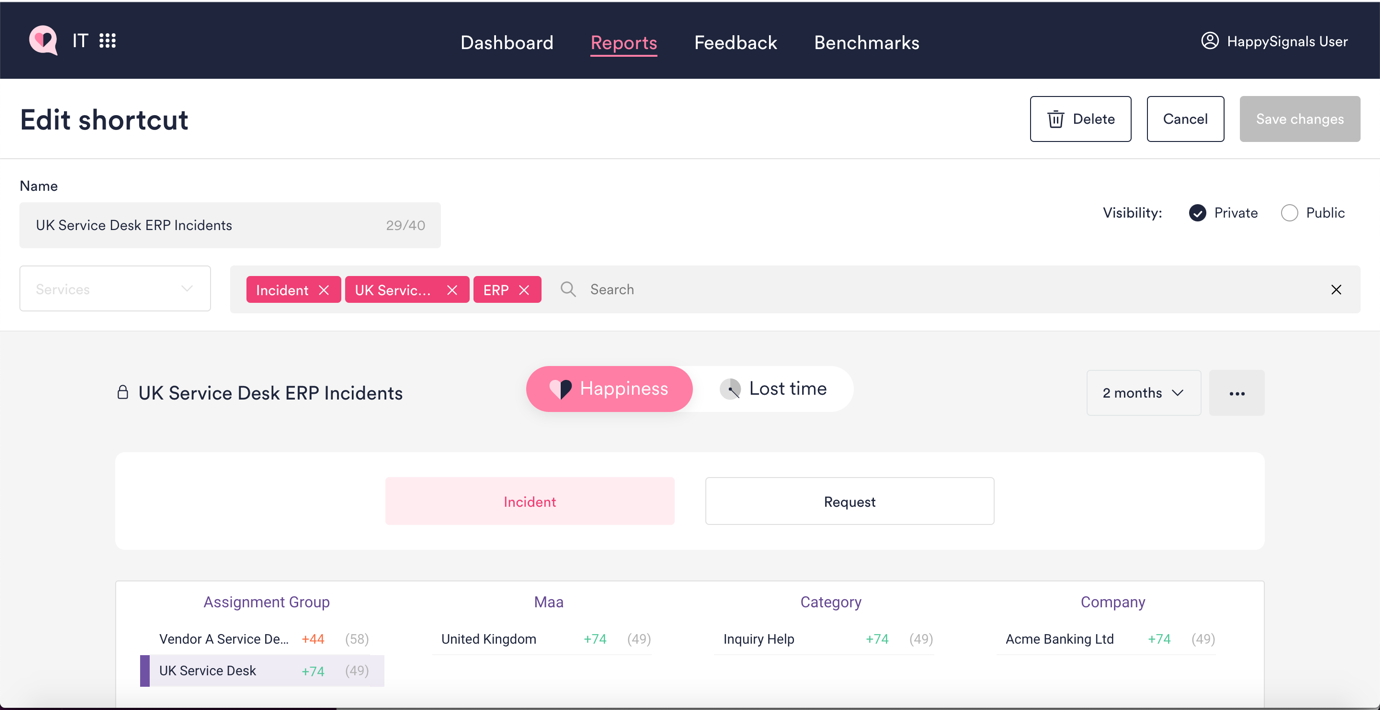 Editing Shortcuts:
Please note that only the owner of the Shortcut can access the edit mode.
You can add or remove filters and update the Shortcut title in editing mode.
You can also adjust the visibility of the Shortcut between private or publicly available to all users in your organization.
Save your changes by selecting "Save changes" or discard by selecting "Cancel". If you navigate away from the Shortcut edit mode without choosing either option, you will get a prompt about unsaved changes. You can then either cancel the action and go back to save your changes or opt to discard them.