Using HappySignals on your mobile browser, no native mobile app needed
To make access to your HappySignals that much faster, here's a quick run-through of how to add a shortcut for it on your iPhone. Or you can check this video.
Open Safari, browse to ****.happysignals.com (change to your Analytics login address) and sign in.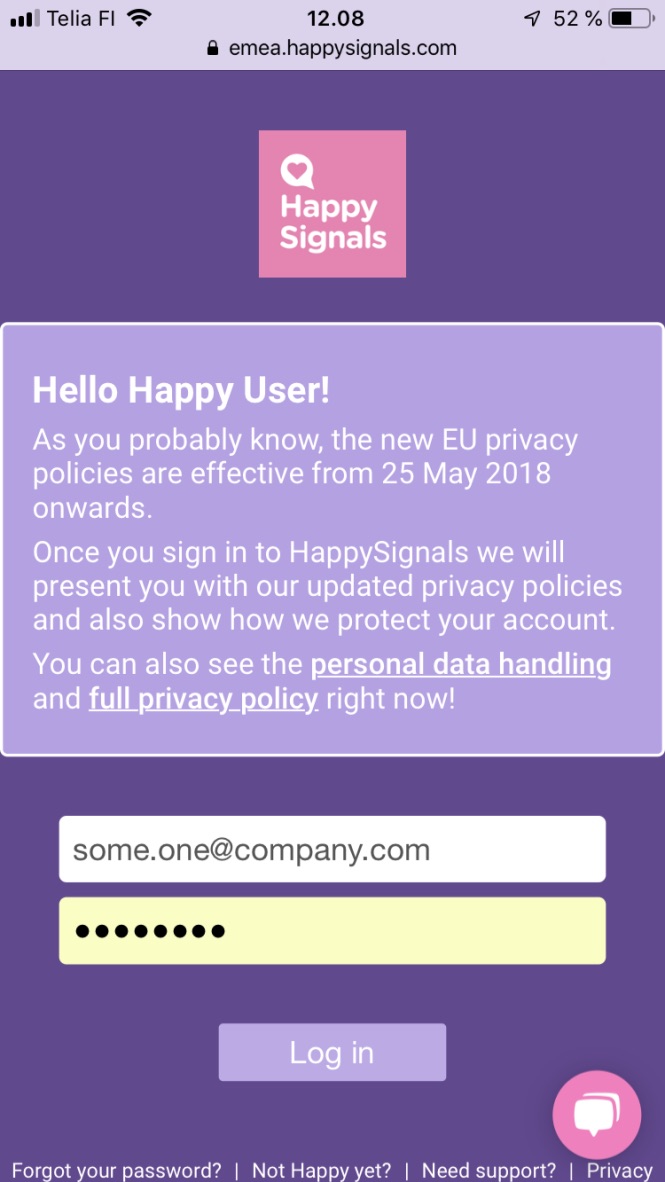 On the bottom of your screen, tap the Share button (box with upward arrow).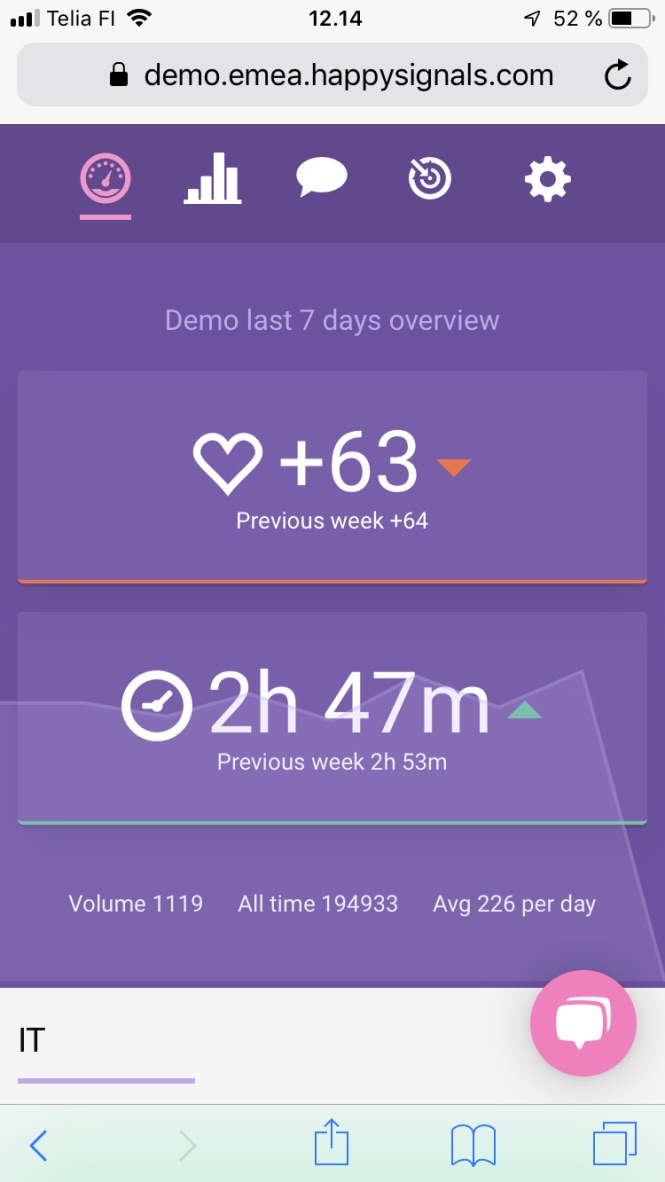 Tap Add to Home Screen.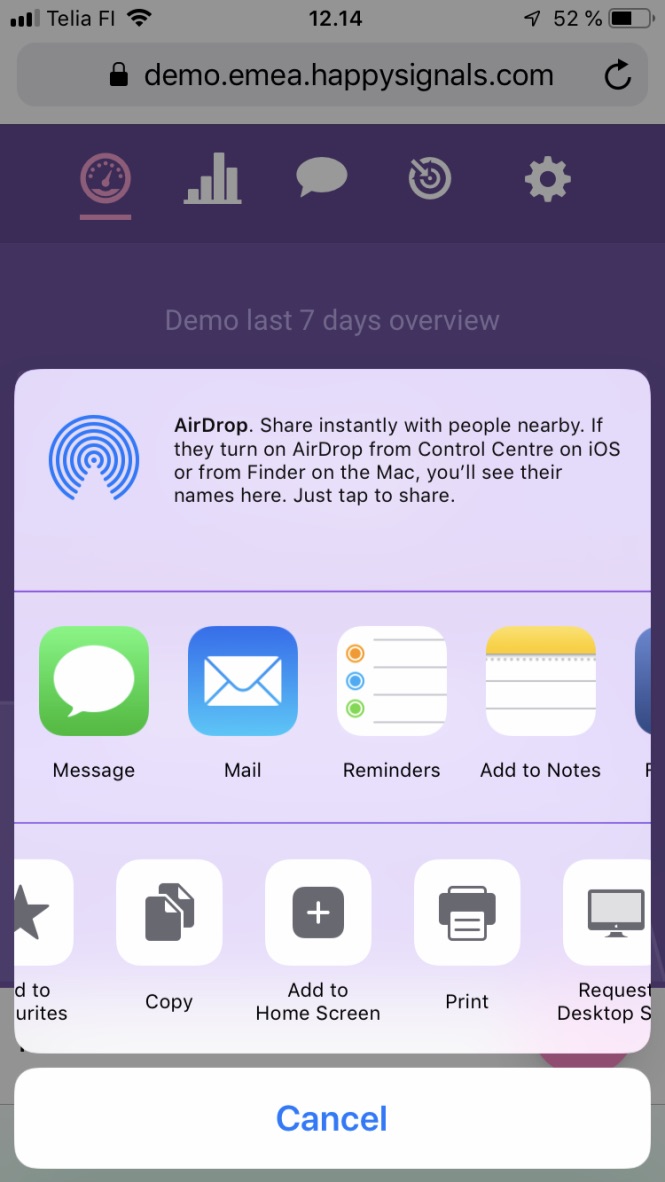 Tap Add (top right).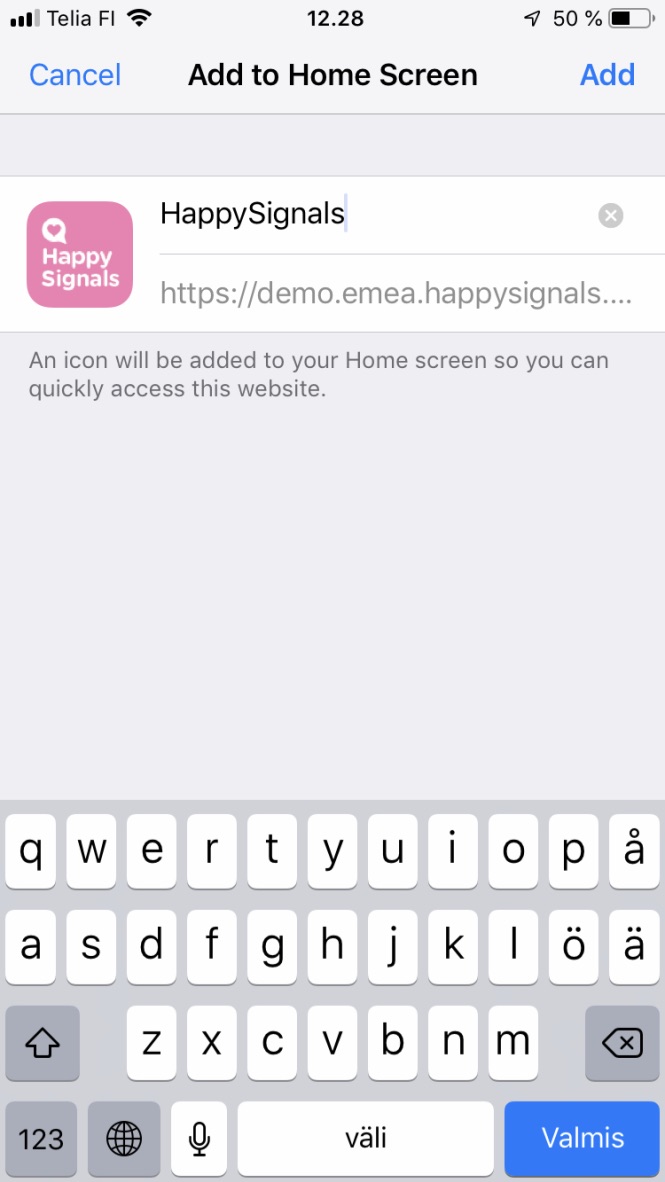 And we're done!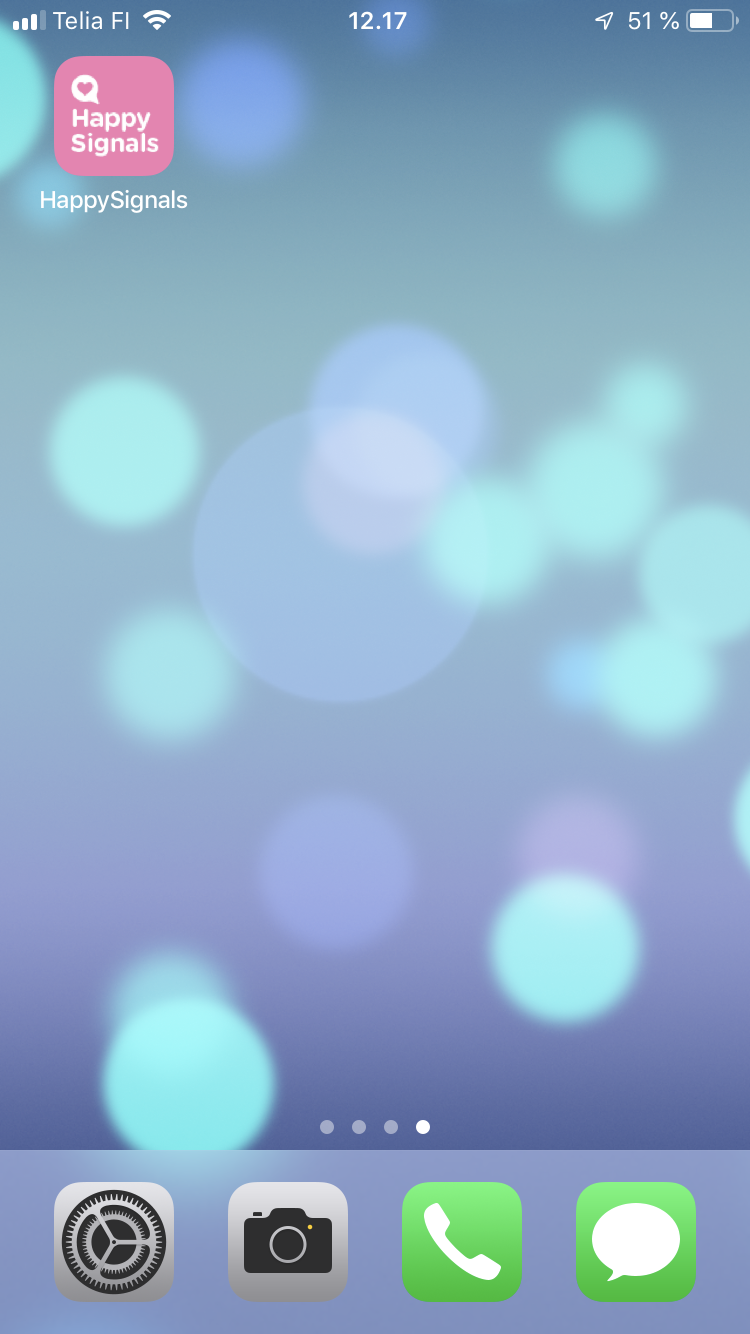 Added bonuses: you will never have to type the address again, and HappySignals will now open in full screen mode for best experience, yay! :)