IT Support profiles give the Service Desk a good understanding on how specific groups of customers should be addressed, what are their main pain points and what creates the most value them.
When employees are shown the IT Incident feedback form for the first time, HappySignals asks two questions to determine what type of IT user they are.
First question determines employee's knowledge of IT tools: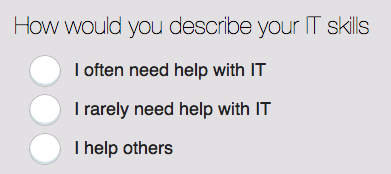 Second question determines employee's usual way of getting support:

Based on the answers, employees are placed within a profile on this matrix: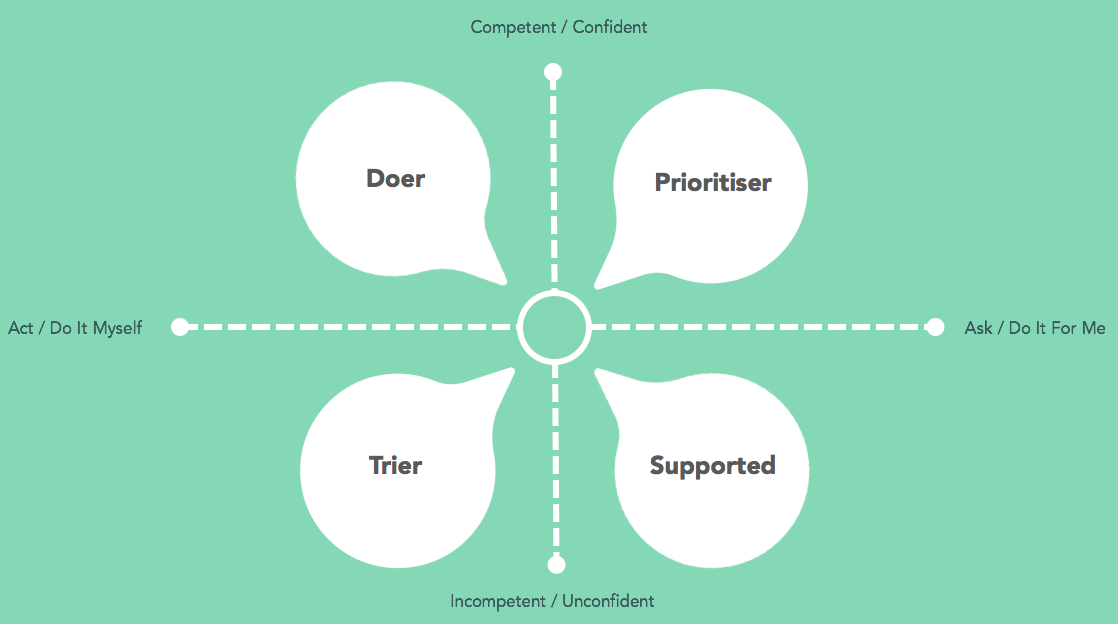 The profile information is saved as a cookie on the browser, where the feedback was sent from, so the questions are not asked each time the feedback form is shown. Also, based on the cookie the profile information can be used again for following feedbacks from that browser.
The cookie times out in 200 days, after which the questions are again shown to the employee. As this is based on the browser cookie and not the employee, if the employee uses a different browser or a device, the questions might be shown again within the cookie lifetime. HappySignals does not know who the employee is (for personal data security reasons), so we rely on the browser cookie on this one.
The profile questions are optional information on the feedback form, so if the employee skips answering them, profile information does not exist for that browser.
Clearing browser cookies removes also the saved profile information and will result in showing the profile questions the next time the form is loaded from that browser, and a new cookie to be created.
For more information about the user profiles, please have a look at our Definitive Guide on using Profiles in IT Service Desk.