You can invite new users to join you in HappySignals Analytics. You can invite a single one, multiple or a mass of users and set their roles using the functionalities of this feature.
Requires HappySignals Analytics Administrator level role.
Navigate to Invite New Users
1) Go to user list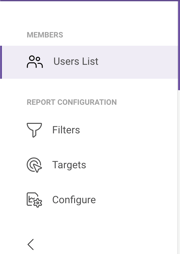 2) Select Invite New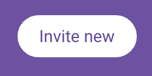 Now you will see a form to do invites with.
Invite Users by Manually Entering User Data
1) Enter the invitees email address, firstname and lastname - after filling the fields you will see a Send Invites button at the bottom of the screen.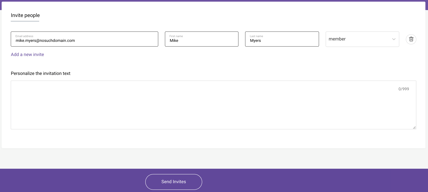 2) You can now send the invitation immediately OR add a personalized message by entering your message in the Personalize the invitation text-text area and clicking the Send Invites button. If you want to add more people to be invited, click Add new invite.
3) If you clicked Add new invite, do the same actions as in point 2.
4) Once you have clicked Send Invites an email meessage is sent to the invitees. Note that you do not have to personalize the message - if you do not, the email contains only default tests. The email looks like this: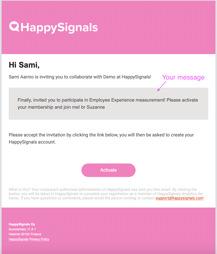 After all is done, you will be taken to Pending Invitations, and you can see the invitations.
Invite Users Using a CSV-File
1) Navigate to the User List and select Invite New
2) Select Upload a CSV

3) A dialog opens with an image of sample CSV file and and area where you can drag&drop your prepared CSV file.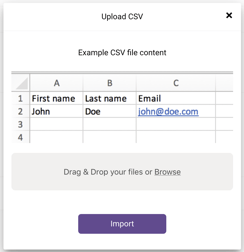 4) Browse the file from your computer or drop it to the upload zone. Click Import - if the CSV was ok you should see a list of users as in your CSV. If not, please check the CSV!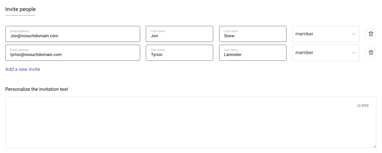 You can now invite the people on your CSV by clicking Send Invites - if you wish, add a personalized invitation text before clicking. You can also set user role (see below the role chart) or change first name, last name and email address of the invitee prior to sending the invitations.
User Roles Table
User roles control access to administrative settings, authorize a member to set milestones and create Shortcuts in the Reporting view of the HappySignals Analytics.
| | | | |
| --- | --- | --- | --- |
| | Observer | Member | Administrator |
| Access to All Administrative Settings | No | No | Yes |
| Access to Analytic Application | Yes | Yes | Yes |
| Can create milestones | No | Yes | Yes |
| Can create Shortcuts | No | Yes | Yes |
| Can tag Feedback | No | Yes | Yes |
Questions? Comments? Chat or email support@happysignals.com