New/Updated features described below.
New Live Screens with Options!
Requires HappySignals Analytics Administrator level role.
Custom Message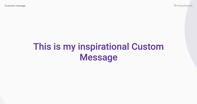 Profiles (Only for IT!)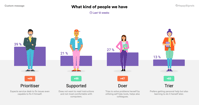 Factors (reasons why)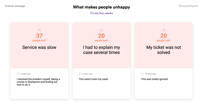 Overall Positivity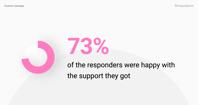 Biggest Volume Change in a Category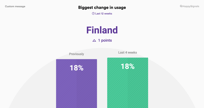 Options available
Some livescreens have options available.
Factors - select if you want to see Response Comment in the slide and if you do, select details you want to show.

Custom Message - add a custom message.

Performance, Biggest Change - select the field you want to use for comparison and if you want to show comments and if so, what do you want to include in the comment.

Comments - select the details you want to see in a single comment

Other fixes and tweaks
🐛 Clicking filters scrolls to top of reports view
🐛 Exception when loading members in certain situations
🐛 Handle missing targets for unknown ESMs in livescreens
✨ Allow search bar to create filters for ticket type
....
Questions, ask support@happysignals.com